New Zealand Experiences We Love
What makes a holiday? New Zealand and Australia are simply incredible countries to travel through and we think it's those unique experiences that truly make you appreciate where you are. We have put together a collection of some of our favourite experiences to give examples of the incredible memories you can create when planning a trip with us.
A Taste of the Hump Ridge Track
You may not have heard yet about The Hump Ridge Track, one of New Zealand's newest 'Great Walks'. Currently undergoing upgrades to get to Great Walk standard, it will be officially opened under its new status in 2022, so why not walk it now, before the rest of the world discovers it! Usually a three day loop walk that takes hikers along the south coast of New Zealand, up to the sub-alpine zone of the Hump Ridge, and over historic viaducts in the heart of native forest, you can experience the highlights all in one day!
From Te Anau you will first transfer by road to Lake Hauroko to connect with Wairaurahiri Jet. Travel by jetboat across the stunning Lake Hauroko and down the beautiful Wairaurahiri River to the Waitutu Lodge to enjoy a delicious lunch. You will then be collected by helicopter to fly over to the famous Percy Burn Viaduct, reputedly the largest surviving wooden viaduct in the world and then up to Okaka Lodge. From here enjoy walking a section of the Hump Ridge Track- the views are incredible looking out over the southern end of the country and over southern Fiordland to your right. You will then fly back to Lake Hauroko before then being transferred back to Te Anau by road.
Exclusive Sailing in the North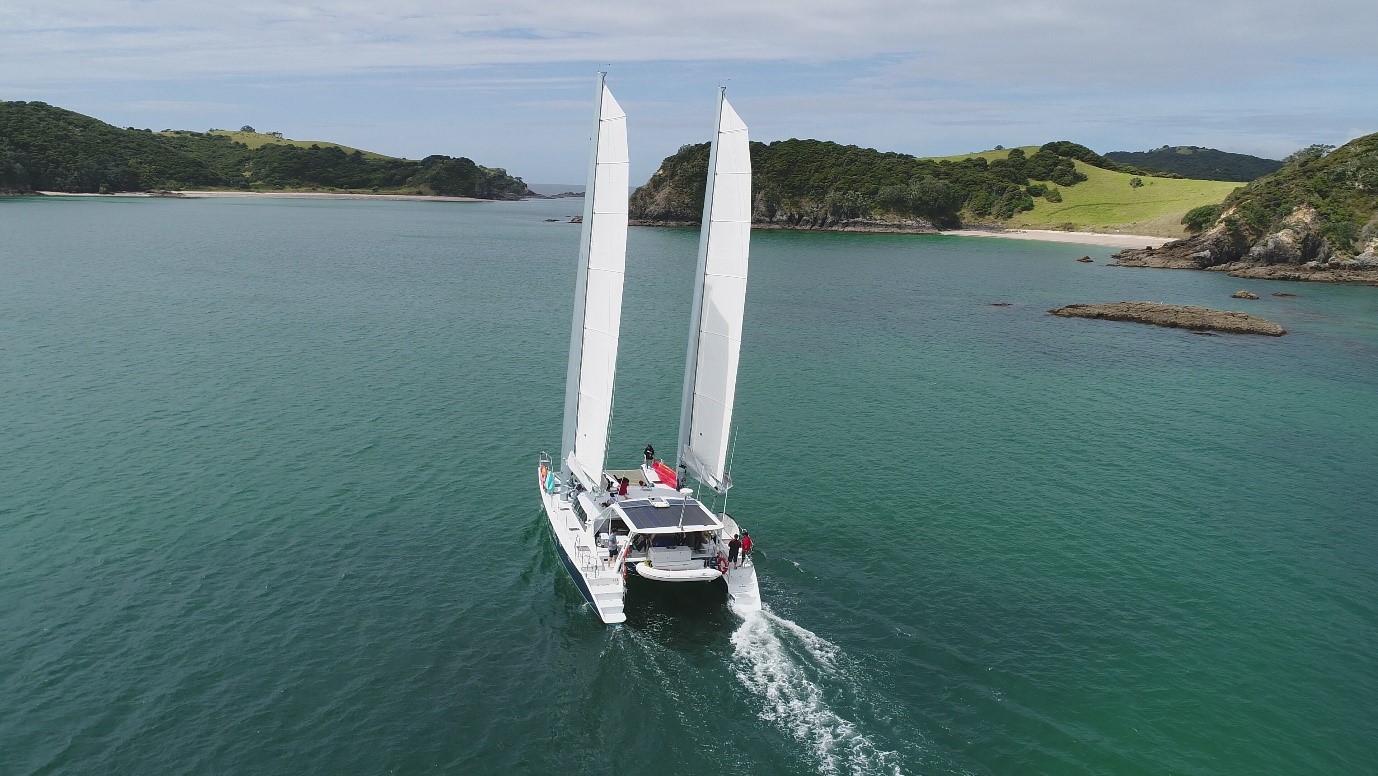 Picture sailing on a lovely sunny summer's day through the quiet bays of the Bay of Islands on your very own catamaran. Sounds dreamy right!?
Sail and cruise through the Bay of Islands aboard an awesome 54 ft sailing catamaran, offering you a totally unique way to exp erience this beautiful area. Enjoy level sailing, all-round visibility and heaps of comfortable space, inside and out. Explore isolated beaches and lush, uninhabited islands with bush hikes to spectacular cliff top views. Observe the unique bird and marine life in this special region, swim or snorkel from the easily accessed swimming platforms, or take the inflatable dinghy ashore and swim from the beach. Kayaking on the stable sit on kayaks is a great way to explore the rocky shorelines. Maybe try your hand at a bit of fishing. Rods and bait are available, and if you are successful, the catch can be prepared for you to take home, or cook it on the BBQ. Soak up the sun lying on the spacious trampolines or enjoy the seats on each bow. You may also encounter dolphins that love to play below.
Cooking in 'France'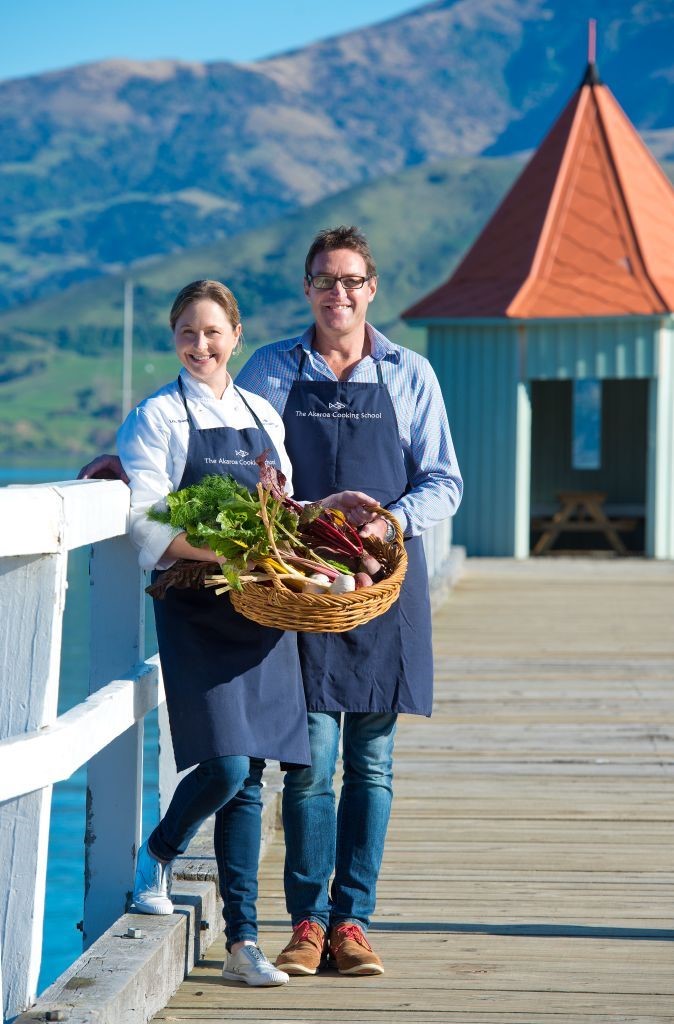 Did you know that we have our very own taste of France right here in New Zealand? The most French town in New Zealand, Akaroa, will have you entranced with its historic buildings, magnificent harbour and its passion for fine food. Spend a wonderful day having your own private gourmet experience at The Akaroa Cooking School.
Travel with your guide to dramatic and gorgeous Banks Peninsula which was formed by two giant volcanic eruptions millions of years ago. Harbours and bays radiate out from the peninsula's centre, giving it an unusual cogwheel shape. In 1840 French settlers arrived at Akaroa, which had just been claimed under the Treaty of Waitangi by the English. Akaroa (Long Harbour in Te Reo Maori) is the oldest colonial town in the South Island and is famed as being New Zealand's sole French Settlement. This historic town is a highlight and descendants of the original French pioneers still reside here, and the harbour was a safe haven for early whalers and sealers working in the wild southern ocean beyond its striking headlands. Akaroa is a charming town which strives to recreate the feel of a French provincial village, down to the names of its streets and houses. The hills and harbour are stunningly beautiful and the Akaroa Cooking School looks out onto the harbour.
Your private class at the Akaroa Cooking School is run over four hours and showcases much of the amazing produce Akaroa and Banks Peninsula has on offer. Seafood comes directly from the fisherman on the wharf opposite the cooking school, and beef, lamb, venison and pork from the local butcher, most of which is farmed on the Peninsula or in nearby Canterbury. Fresh vegetables, ripe fruit, nuts and olive oil predominantly come directly from the cooking school gardens. This is a totally exclusive experience which you will spend with Lou & Ant, who own the world renowned Akaroa Cooking School and be immersed in the wonderful food and history of the local area. You will leave inspired with many new skills in your repertoire and all the day's recipes so you can recreate the dishes back home.
Cruise to Golden Bay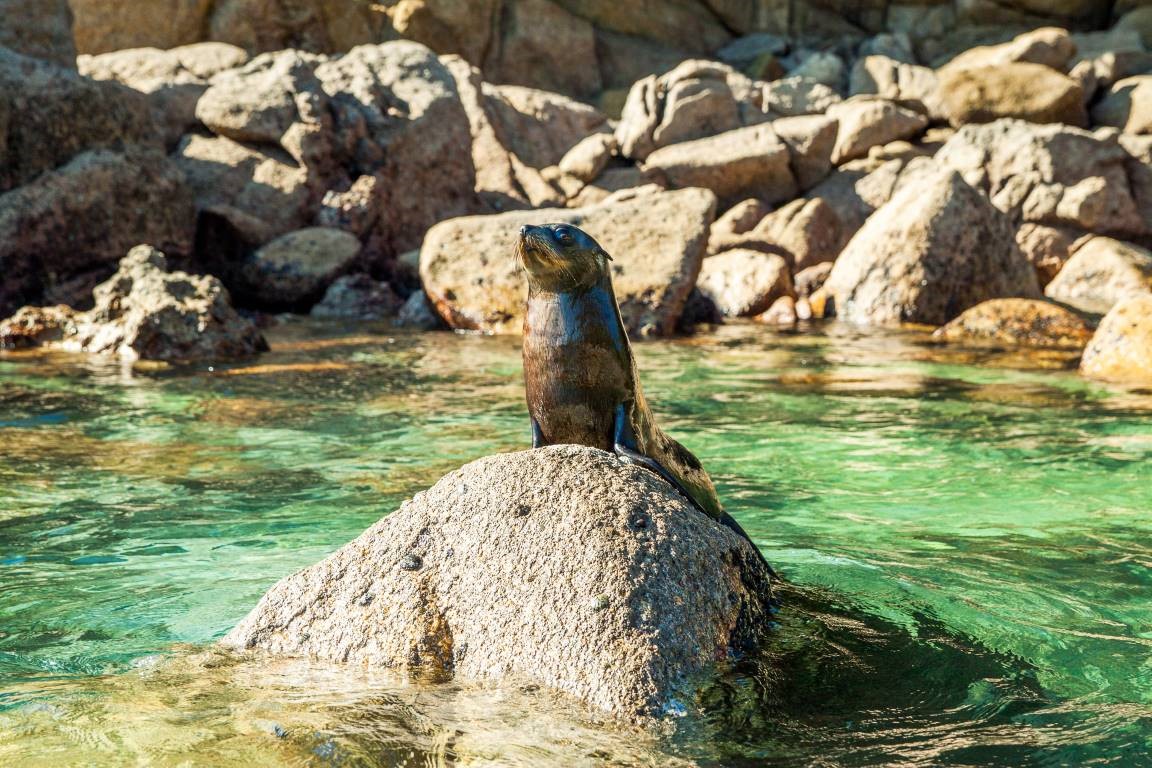 Golden Bay, sitting at the very top western coast of the South Island, is one of the least known absolute gems in New Zealand. There is a huge diversity of landscapes from wild storm worn coast to placid estuaries, amazing limestone grottos and the worlds clearest spring water. Couple this with a cruise along the more well-known Abel Tasman National Park and you've got yourself a wonderful day.
You will cruise along the coastline of Abel Tasman National Park, passing golden sand beaches, Split Apple Rock, Adele Island wildlife sanctuary and Fur Seal colonies before arriving at the beautiful beach of Totaranui. You'll have the option of heading out onto the water again this time by kayak with The Tata Islands as your back drop. The Islands are home to New Zealand's largest and busiest Shag (Cormorant) colony and seals will lazily watch as you paddle by. Then, exploring Golden Bay, you will see the best spots including Te Waikoropupu Springs, home to some of the clearest fresh water in the world before enjoying the return drive home with its stunning views as you cross Takaka Hill.