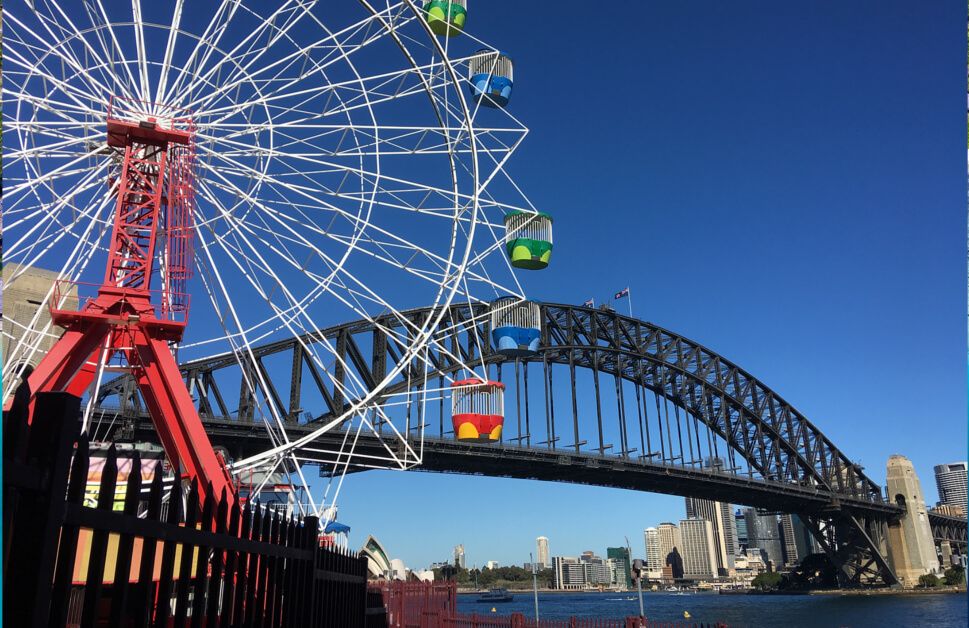 Terms
Terms & Conditions of Sale

Booking Conditions
These booking conditions will form part of your contract with Beyond the Blue for all arrangements you book with us. In the following conditions the terms "we", "us" and "company" means Beyond the Blue Ltd and/or Beyond The Blue Australia Pty Ltd and the term "you" and "customer" means the person who confirms a booking with Beyond The Blue and all other persons he or she confirms a booking on behalf of.

1. How to make a booking
A binding contract is only entered into when we issue the confirmation documents including the invoice. If you are dealing with a travel agent, the travel agency is authorized to act as an agent and may issue the confirmation documents. When you receive the confirmation documents, please check the details carefully and inform us immediately if anything appears to be incorrect. Please note the date by which the deposit and final balance are due, if you are not paying immediately in full. No further reminder will be sent.

2. Payments
An initial deposit of 25% of the total ground arrangement costs plus any flights to be booked by Beyond The Blue on your behalf, is required. Some components may be subject to a higher deposit and in this case you will be notified at the time of booking. The full amount of your booking is payable if you are booking less than 8 weeks prior to your departure. Any balance payable is due 8 weeks prior to your departure. If the balance is not paid on time, we reserve the right to cancel your holiday and apply the cancellation conditions as set out below.

3. Flights
As the majority of Beyond the Blue's bookings are individually tailored, information regarding airports, airline operators, aircraft types, will be included on the confirmation documents for flights booked by us on your behalf. Airlines themselves are subject to Civil Aviation Approval, air traffic control, weather conditions, the need for constant maintenance and the ability of passengers to check in on time. We do not have any liability to you for any airline cancellation or default, delay and arrangements for your comfort during any delay will be the responsibility of the airline concerned.

4. Cancellations by you
You may cancel your holiday any time, provided the cancellation is confirmed in writing by the person who made your booking. As a cancellation incurs administrative costs and cancellation costs by us and our suppliers, we will apply cancellation charges as set out below:

Period before departure within which written cancellation is received, sum of cancellation charge shown as percentage of the overall price;
More than 60 days out from your departure - Deposit Forfeit
Within 60-30 days prior to your departure - 50% Fee
Within 30 days of your departure - 100% Fee

Some components may be subject to variable cancellation charges and we will endeavour to advise you of these at the time of booking as we are subject to individual operator terms and conditions. However, we will try to recoup the expenses incurred on your behalf through our suppliers, in which event we will return these to you after deducting a reasonable amount for our efforts. We strongly advise you to insure against the necessity to cancel your travel arrangements.

5. Alterations by you
We will do our best to make any alterations you may require after confirmation has been issued subject to the payment of any increase costs relevant to the change. If the alterations of your booking are made within 8 weeks of your departure, an administration charge may be levied together with any communication costs or cancellation charges incurred by us.

6. Cancellations by us
We reserve the right to cancel your travel arrangements. If this is necessary, we will endeavor to offer you an acceptable alternative. If the alternative is unacceptable to you, a full refund less administration charges will be given, where the reason for our cancellation was due to unforeseen circumstances out of our control.

7. Alterations by us or force majeure
Occasionally we have to make alterations (to both itinerary and price) for reasons of flight cancellations, scheduled changes or force majeure. This legal term means unusual and unforeseeable circumstances beyond our control, the consequences of which we neither, nor our suppliers can avoid. Examples are war or threat of war, riots, civilian strife, terrorist activity, industrial disputes, natural or nuclear disaster, pandemics, epidemics, fire or adverse weather conditions. If the alteration is significant we will notify you as soon as possible and offer you the choice of:
(a) Accepting the modification;
(b) Booking alternative travel arrangements; or
(c) Cancelling and receiving a full refund less any applicable cancellation charges which may include reasonable charges for the administration costs involved in planning and cancelling your booking. If the alternative is cheaper we will refund the price; if it is more expensive, you will pay the difference to us.
Significant alterations are changes of flight times by more than 12 hours, changes in transportation costs, change of international airport (unless airports that serve the same city), change of destination or a change to a lower standard of accommodation.

Your booking is accepted on the understanding that you realise that the tourism infrastructure in relation to both travel and accommodation may be lower than you would expect in the UK/Europe and the USA/Canada. As a consequence we do our best to make sure connections and transfers go smoothly, but this may not always be possible due to flight cancellation, local political situations, weather, mechanical breakdown or other unforeseen circumstances. No refunds will be guaranteed for services not utilised although we will do our best to obtain refunds from our suppliers that we have paid on your behalf and will refund these monies to you.

We will attempt to notify you of a minor alteration in your booking or travel arrangements, although we are not obligated to do so or to pay compensation. As the travel arrangements that we arrange are for a small numbers of passengers, we can make no special arrangements if you are delayed at the outward or homeward points of departure though we will endeavor to help you whenever possible.

8. Exchange rate
Please note the currency documented on your invoice. Due to Exchange Rate fluctuations it is likely that the price in Euro / Pounds Sterling / US Dollars or any other local currency will alter between the time of booking and the final balance payment and we reserve the right to reprice the balance due by you.

9. Surcharges
No surcharges will apply if payment is made in full on booking other than what is documented on your invoice (such as credit card merchant fees). Otherwise, surcharges will be applied in the event of a variation of the exchange rate specified in paragraph 8, due to Governmental action such as increased taxes, airport charges and aircraft fuel costs.

10. Liability
Should you or any of the persons included in the booking suffer death, personal injury or illness arising out of an activity forming part of your holiday arrangements, we do not accept responsibility. Beyond The Blue acts as an agent for all accommodations, airlines, excursion and transport operators and is not liable in relation to these principals' services. All bookings are made subject to the terms and conditions and limitations imposed by service provider principals. Beyond The Blue excludes liability for the supply of all leisure and recreational services.

11. Insurance
It is an essential condition of your booking that you take out adequate holiday insurance to our reasonable satisfaction. We may ask you to let us have evidence of such travel insurance.

12. Complaints
You should make any complaint regarding service immediately to the organisation providing the service, who will do their best to rectify the situation. If you are unable to resolve the problem to your satisfaction, you should contact our New Zealand or Australian offices of Beyond The Blue while you are still travelling. If at the end of your trip you feel your complaint has not been properly dealt with, you must notify us in writing within 30 days of your scheduled date of return and we will do our best to resolve the problem as swiftly as possible.

13. Jurisdiction
All matters arising from your contract with us are governed by New Zealand law and is subject to the exclusive jurisdiction of the New Zealand courts if travelling to New Zealand or the Pacific Islands. If travelling to Australia, your contract with us are governed by laws in the State of Queensland and is subject to the exclusive jurisdiction of the courts of Queensland, Australia.

14. Passport, Visas and Health Requirements
Information concerning your passport requirements, visas, travel authorities, drivers licence and health requirements are your own responsibility. It is your responsibility to ensure that you satisfy all applicable requirements and take with you all necessary documentation. We cannot be held liable if you fail to do this and, if we suffer any loss or expense because of a failure on your part, you will be obliged to reimburse us. It is your responsibility to ensure that you do not behave in a way which causes offense or danger to other holiday makers or risks damaging property belonging to others. Hotel managers and airline pilots do have legal powers to remove unruly holiday makers from their hotel/aircraft. Should this happen to you, we cannot be held liable in any way and you will be obliged to meet the cost of purchasing replacement hotel accommodation and/or air tickets.