Australia
Australia is comparable in size to Western Europe or the mainland of the USA, yet has a population of just over 24 million. The key to making the most of your trip to Australia is appreciating the distances involved and structuring your trip accordingly. At beyond the blue we will help you plan your holiday so that you return home with memories of Australia that are refreshingly unique.
From Coast to Outback
The harsh interior of this ancient land has meant that modern Australia has developed along the coast, however a great deal of this unique 'Outback' offers some of Australia's most fantastic scenery and striking geology. Combined with the vibrant and energetic coastal cities, an outdoor lifestyle and a sunny climate, Australia is a wonderful destination to explore.
Australia isn't just about seeing, but doing. This is one of the world's great destinations where almost anything and everything is possible. Australia's cities offer a fantastic cultural smorgasbord of festivals, fine food and restaurants, entertainment and world class sporting events. And though the cities are fun, what really makes Australia unique is the landscapes, the outback and an endless coastline. The great outdoors offers a huge range of activities from wineries and soft adventure to exploring the most rugged mountains and gorges.
Experiences to Remember
With so many different destinations across this island continent, where you stay is important and at beyond the blue we strive to offer places to stay that offer exceptional experiences. With by far the world's longest and largest coral reefs and a seemingly never ending coastline, it goes without saying that there are a multitude of island escapes, all quite different in style reflecting their location and wonderful settings. In contrast, set among remote and amazing scenery, are permanent tented safari camps. Though they differ in facilities and standards, they do offer a fantastic experience in some of Australia's most remote areas.
---
Australian Highlights
Spend 17 days seeing the best that Australia has to offer. From a breathtaking Sydney Harbour sunset sail to awe-inspiring days in the Outback experiencing Uluru to snorkelling at the Great Barrier Reef,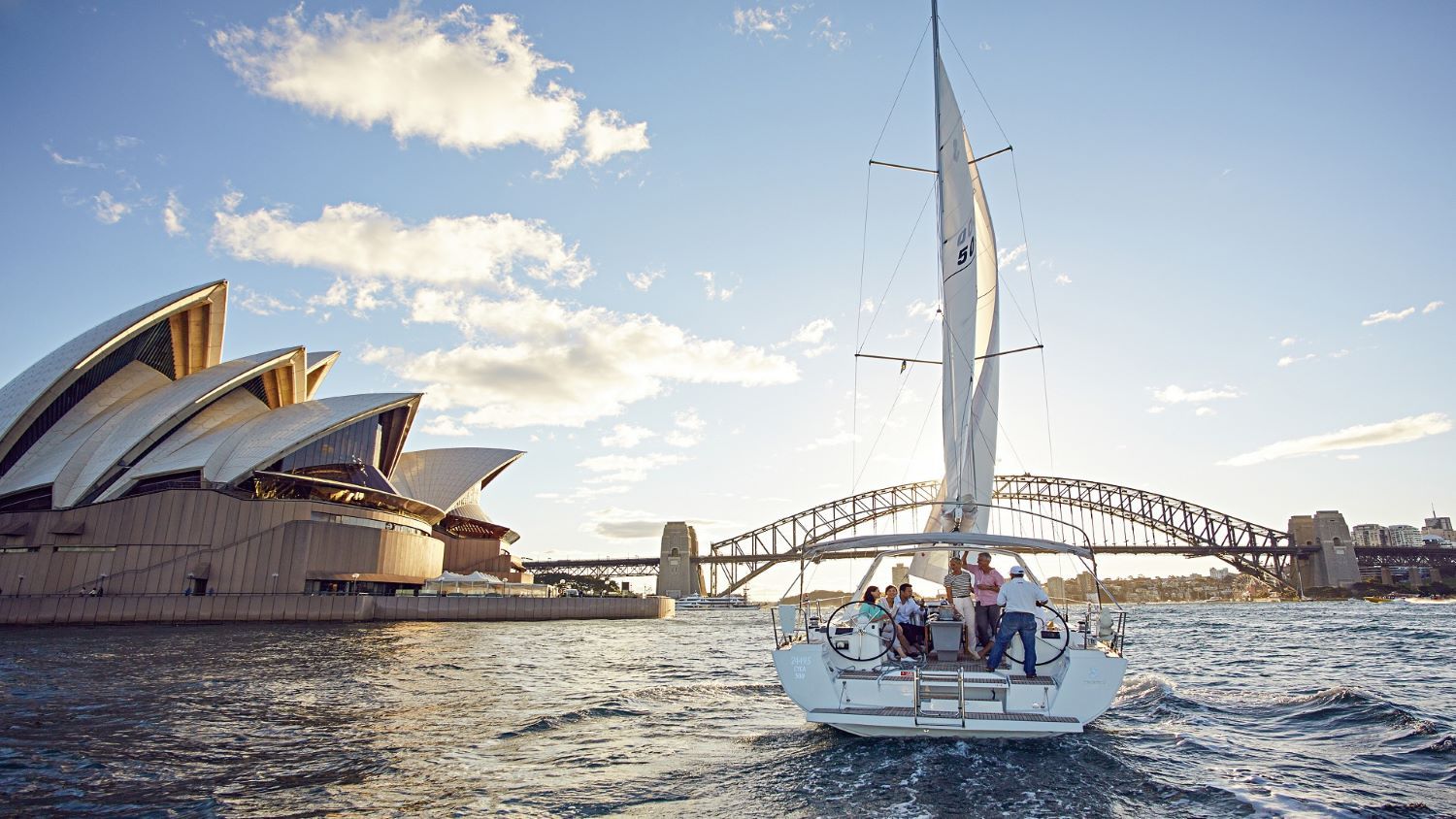 "It was four weeks full of variety, good quality accommodation and travel arrangements without blips - it all worked and was very enjoyable."

J & M
More Testimonials