Northern Islands of Fiji - The Path Less Travelled
Beyond the Blue recently explored the Northern Islands of Fiji. We discovered that Fiji is far from a 'fly and flop' destination. If you are prepared to journey just that little bit further you will find the real Fiji with so much more to offer travelers, and no need to sacrifice the comforts of a top resort in the process. Here is your guide to exploring the path less travelled.
Taveuni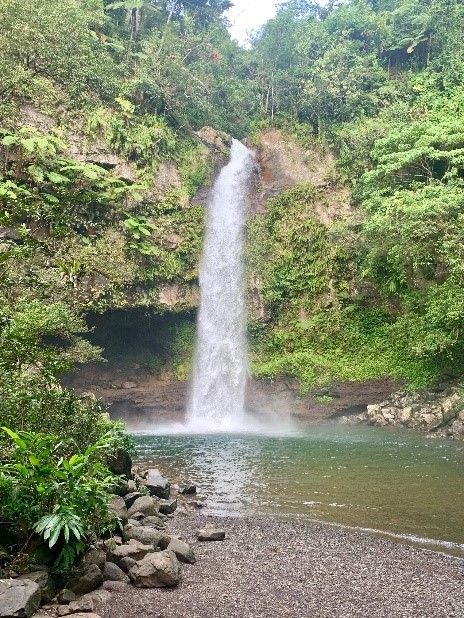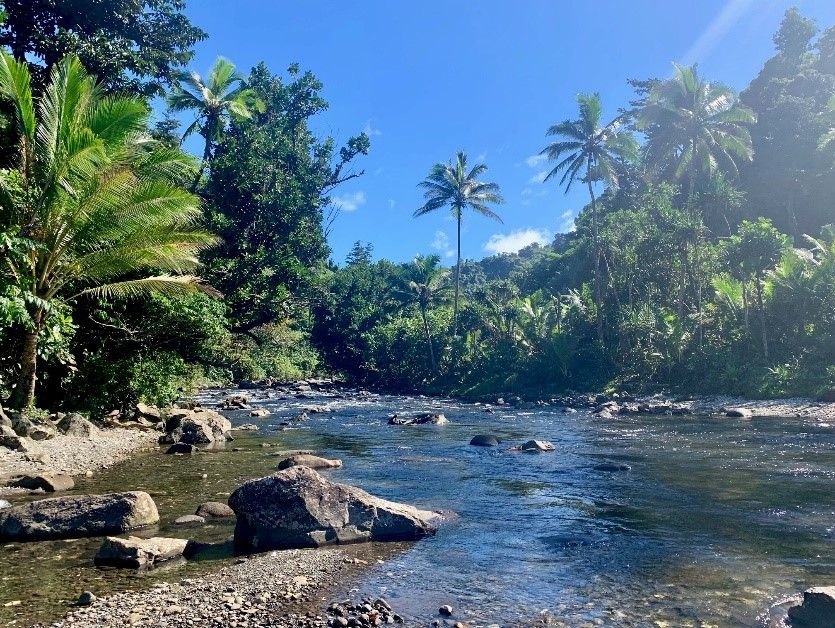 You can fly direct to Fiji's third largest island, Taveuni. Known as the Garden Island for good reason; lush jungle, gorgeous beaches, secluded waterfalls and abundant wildlife make Taveuni an eco-tourist's dream. The Northern islands of Fiji are visited by only 3% of Fiji's annual tourists, yet these islands offer a truly authentic Fijian experience and, although a little more effort is required to reach their shores, they have many more experiences to offer than those easy to reach resorts in close proximity to Nadi and the Mamanucas.
With the Bouma National Heritage Park making up more than a third of Taveuni Island, and a marine park home to world-renowned dive sites Taveuni and its nearby islands of Qamea and Laucala are the place to go if you want to immerse yourself in nature. Explore the rain forest and swim under a remote waterfall, or hike the Lavena Coastal Walkway to experience truly untouched Fijian natural beauty.
Qamea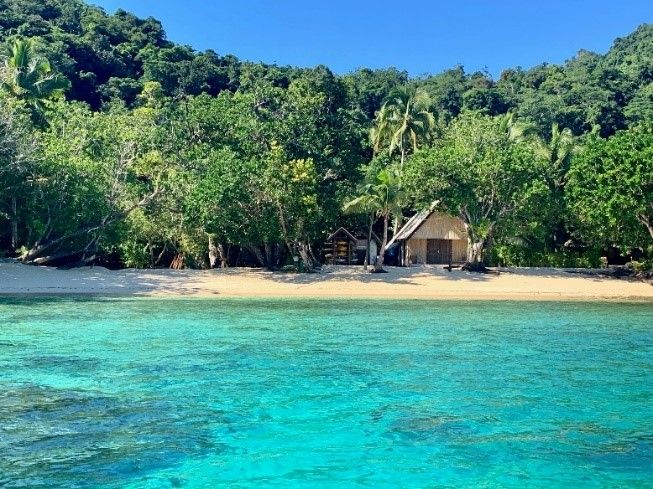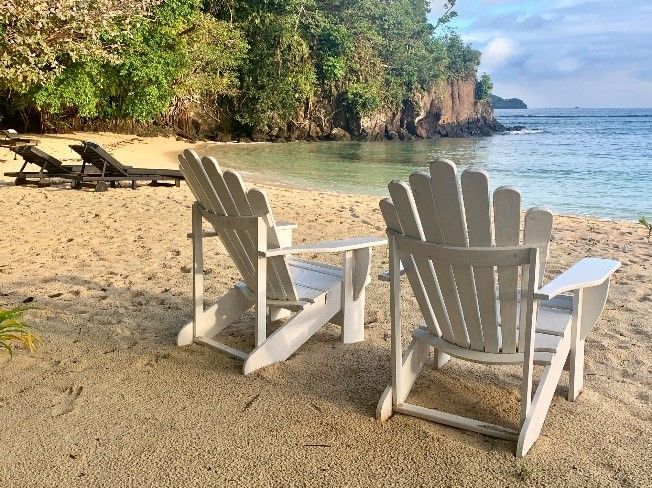 Qamea Resort & Spa, reached by a short 10 minute boat trip from the shores of Taveuni, is an intimate boutique resort catering to maximum of 34 adults and children aged 13 and over, with 17 luxurious air-conditioned bures nestled among swaying coconut palms. Be prepared to get your feet wet a little, as you come ashore on the pristine white sand beach.
Set amidst 100 acres of lush tropical landscaped gardens, bushland, and jagged volcanic South Pacific mountains that soar behind the property, the entire resort fronts onto a private white sand beach over a kilometre in length. The Spa is set high in the jungle in a series of treehouses. Qamea offers a PADI 5 Star accredited dive shop, incredible snorkelling trips by boat to nearby pristine reefs and daily activities ranging from catered picnic lunches at cascading jungle waterfalls to invigorating coastal and mountain hikes. Guests do not need to look far for something exciting and adventurous to do. The fresh mahi mahi or waloo on the daily menu is caught by a local fisherman, and with fish this fresh it's not to be missed.
Somosomo Strait

If diving is your thing, the dive sites in Fiji don't get much better than in the Somosomo Strait. In fact, it's home to some of the top-ranked diving spots in the world. Set between Vanua Levu and Taveuni, the Somosomo Strait is a narrow stretch of sea bursting with breathtaking sights. Swim through warm, clear waters to explore the vibrant underwater world. Get up close with colourful coral, majestic molluscs and a rich array of sea life. In the Somosomo Strait, you can explore the world-famous Rainbow Reef, home to renowned dive sites the Zoo and the Purple Wall. But it's the Great White Wall that brings divers back to Taveuni and the Somosomo Strait year after year. The sheer drop off boasts a dazzling display of hard and soft corals, colourful sponges and crinoids that look white from a distance, but up close you'll find all the colours of the rainbow. Deeper down at 20 to 60m, the wall's name becomes clear, with white corals in full bloom.
This part of Fiji is also known as the 'Soft Coral Capital,' and with more than 1,200 species of reef fish, over 450 types of mollusc and the chance to spot manta rays, Spinner dolphins and humpback whales, the Somosomo Strait is a dive enthusiast's dream.
Laucala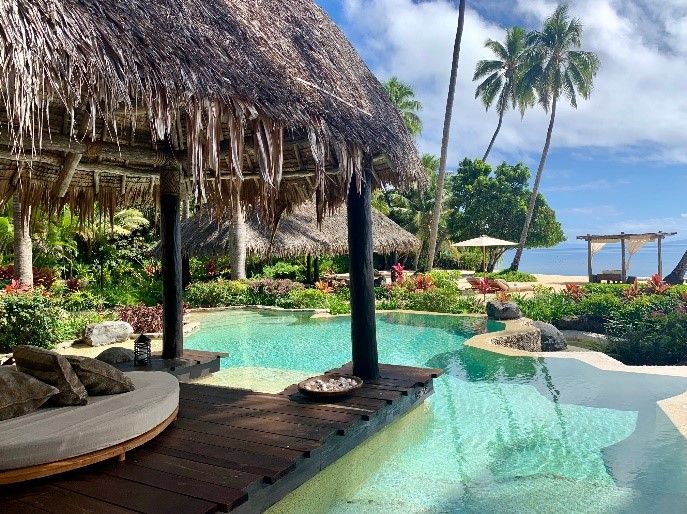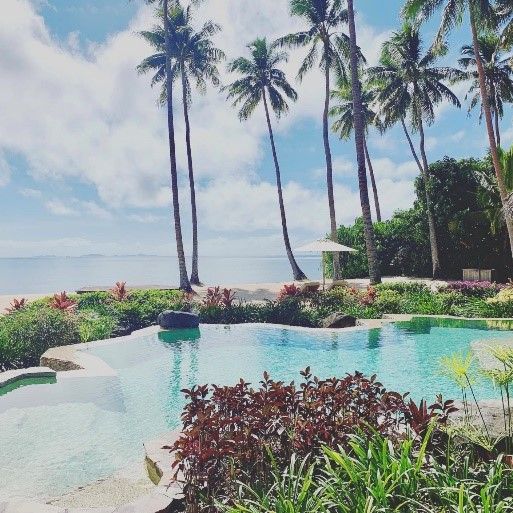 Laucala is the perhaps the most spectacular resort in Fiji's northern island group. Visitors to this large private island, which sits behind Taveuni and Qamea, can arrive by charter plane from Nadi and most of them do. The resort offers 7-star total luxury but in a way that is total in keeping with the stunning natural environment that the island has to offer. The resort boasts a world class 18-hole golf course, as well horse riding and even a mini submarine to explore the stunning underwater sights, for those who are not divers. The resort's central pool complex is a series of beautiful pools cascading to the beachfront and restaurant area.
Vanua Levu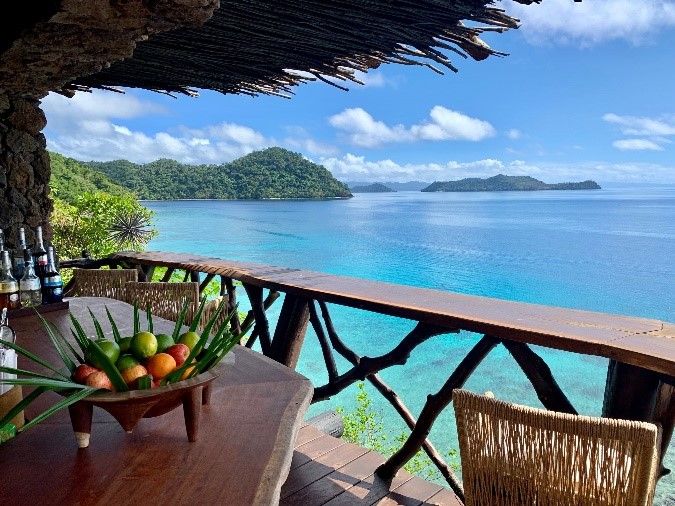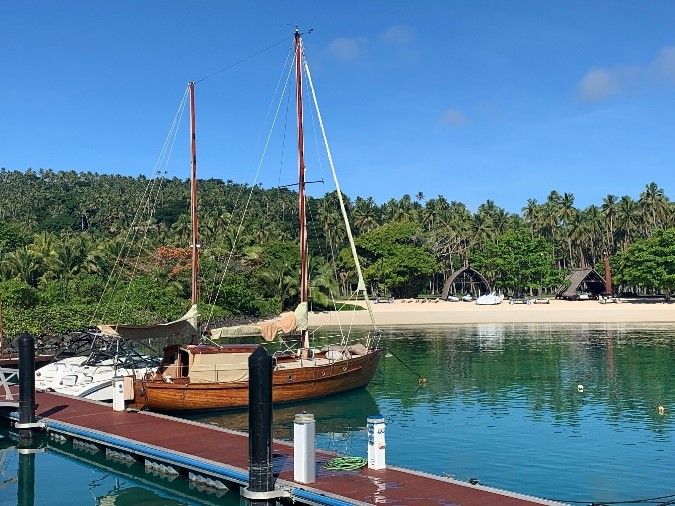 Fiji's second largest island, is also less tourist-oriented than the main island of Viti Levu, making it a great destination for the more adventurous traveller. From the picturesque main town of Savusavu, with its sheltered bay that provides a popular mooring spot for visiting yachts, to the untouched rainforest of the Wasali Nature Reserve with hiking trails leading to spectacular views, Vanua Levu is also a natural paradise. Discover the soft corals in waters off the coast, which inspired the creators of Pixar's 'Finding Nemo" movie.
Jean-Michel Cousteau Resort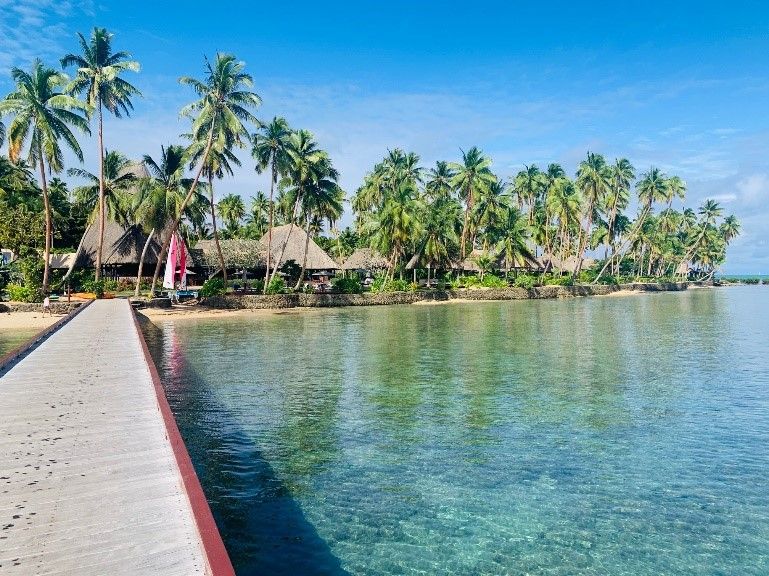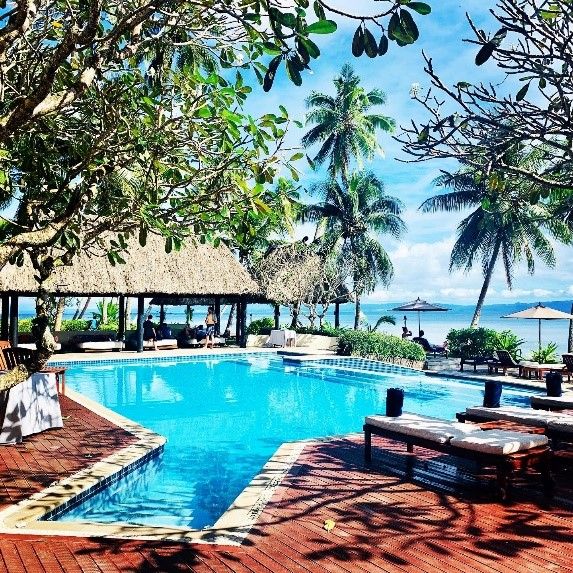 Fly directly to Savusavu from Nadi and stay at the resort, overlooking beautiful Savusavu Bay which features 25 luxurious bures. 5-star accommodation and service amidst quintessential Fiji island serenity. Children of all ages are welcomed and well catered for in the Bula Club run by friendly Fijian staff. Teens have a separate group offering with more daring daily activities. And yet this is still a relaxing resort for adults to enjoy. A fresh, sumptuous choice of Fijian cuisine and South Pacific and Asian-inspired delicacies are offered. All meals are included in your stay.
Consistently featuring as one of the best dive resorts in Fiji, Jean-Michel Cousteau Resort is an ideal place to learn to dive, starting out on the resort pool and working towards an ocean dive in the crystal clear waters of the nearby lagoon. You'll be hooked!