Best Locations in New Zealand to Spot Wildlife
The animals of New Zealand have a particularly interesting history. Before the arrival of humans, less than 900 years ago, the country was mostly free of mammals, except the ones that could swim or fly there. This means a few unusual species of animals and birds evolved that that are well worth looking out for while traveling in New Zealand. Wildlife encounters are one of the most rewarding and intriguing New Zealand experiences.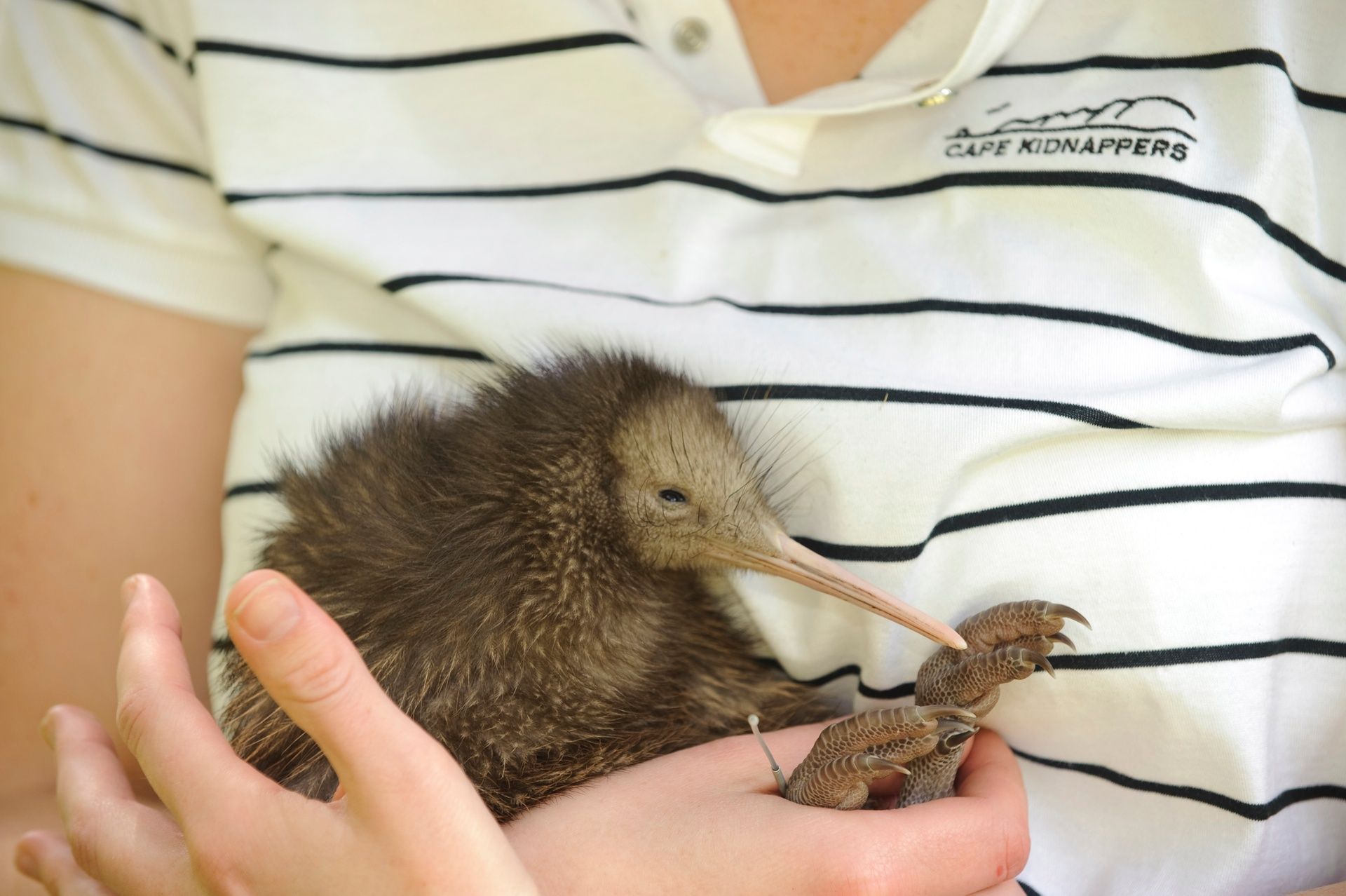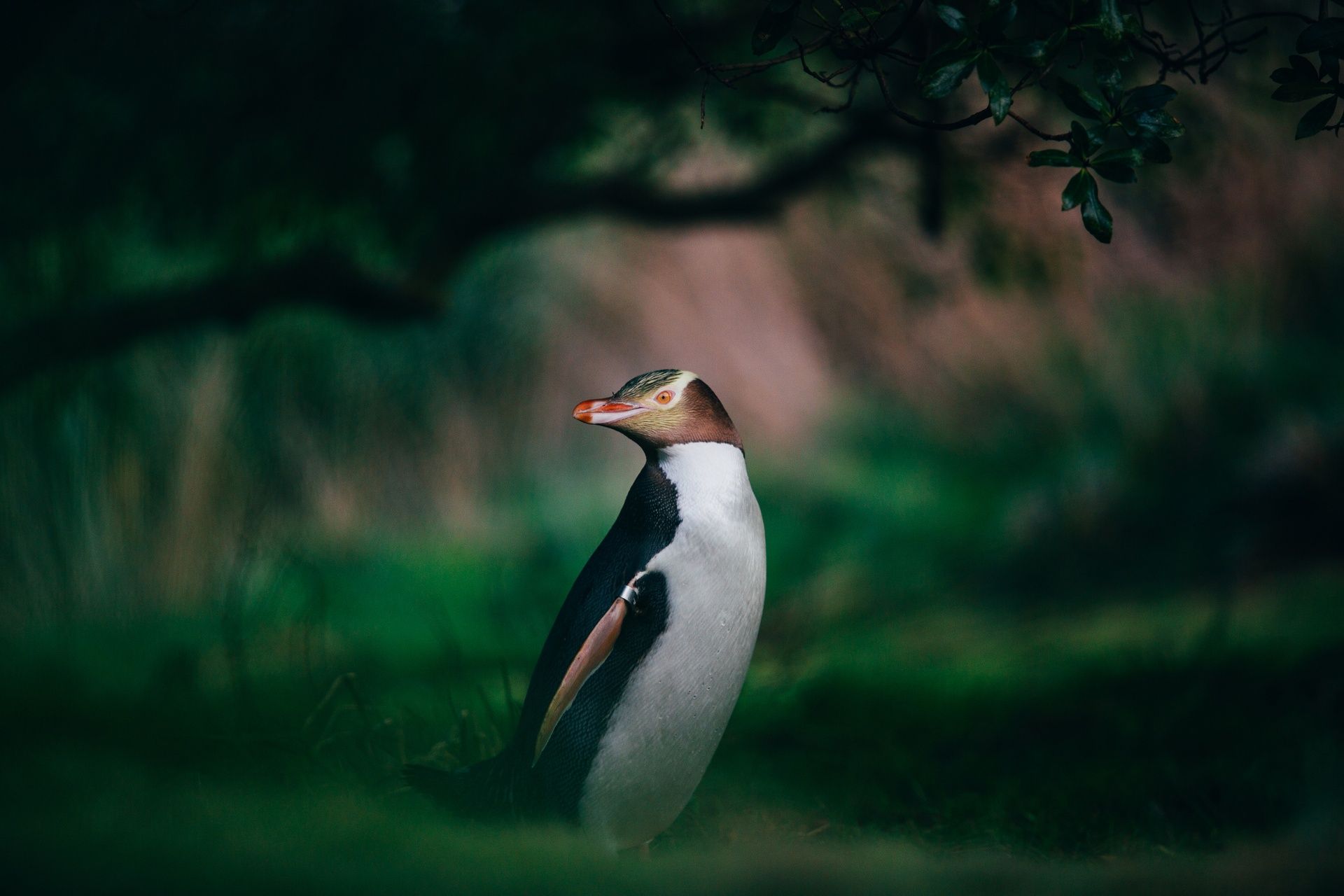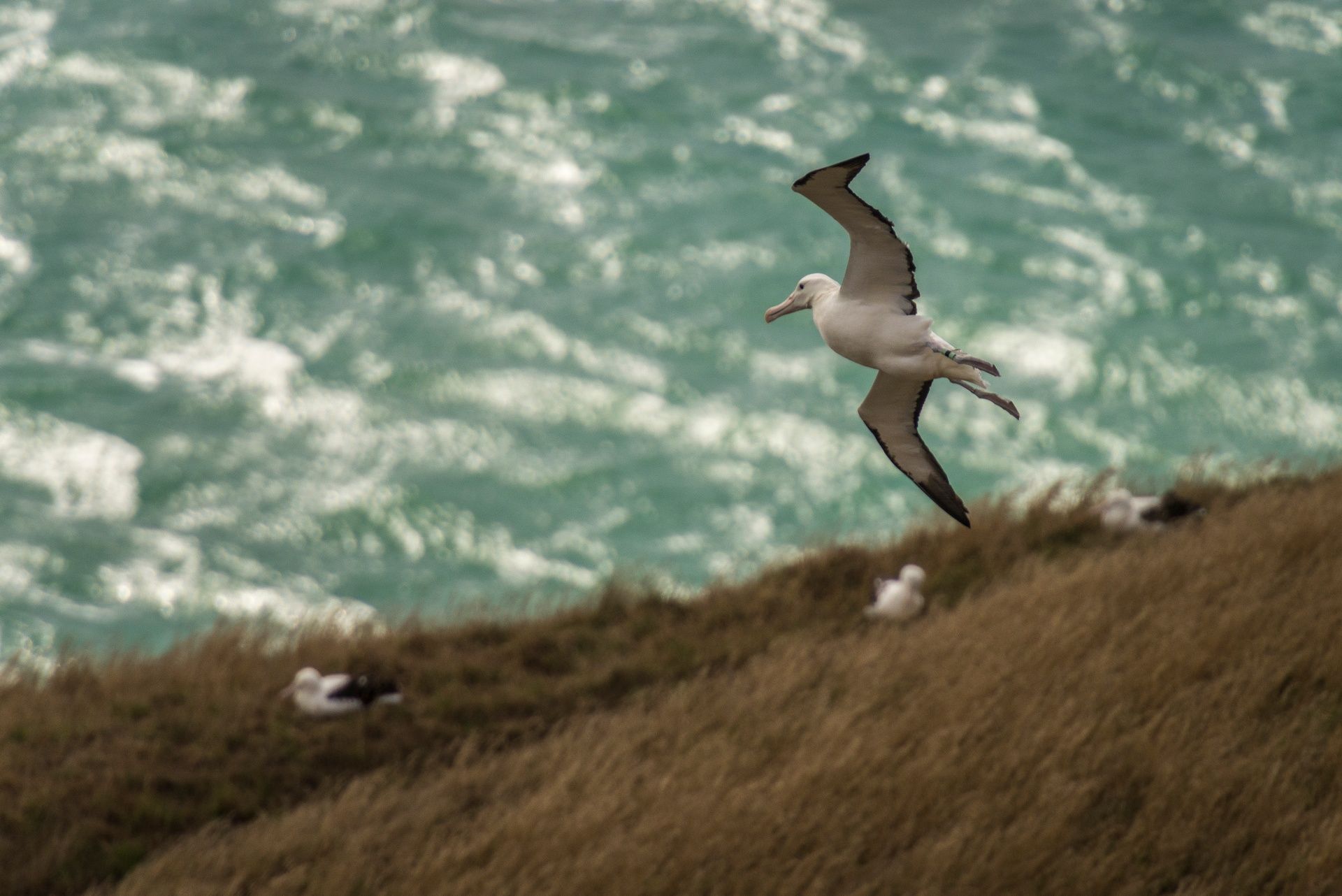 Kiwi
The Kiwi Bird is the New Zealand's icon and is a flightless, nocturnal bird. Now an endangered species, you will only see the kiwi at protected New Zealand bird sanctuaries and zoos. New Zealanders are commonly known around the world as Kiwis, named so after the national bird. Here are some locations to spot the precious bird:

Stewart Island (Ulva Islands' guided walk)
Rainbow Springs Kiwi Wildlife Park in Rotorua - Visit the nocturnal animals like the kiwi, a shy nocturnal bird as it frolics on the forest floor. Learn more about kiwi conservation by adding on a Behind the Scenes tour of Kiwi Encounter, which includes a visit to see the Incubation, Hatching and Nursery Rooms where the kiwi chicks are.
Zealandia in Wellington - A unique eco-sanctuary where rare species are living wild within one square mile of regenerating forest surrounded by a ground-breaking pest-proof fence.
Kiwi Discovery Walks in Hawke's Bay - Walks are now part of the Cape Kidnappers Guest Activity Programme at this boutique luxury lodge. Lodge guests are able to take part in a very special activity with Kiwi expert Dr. John McLennan and his team. Dr. McLennan and team offer small groups of guests guided tours, using their radio tracking and monitoring devices. Guests get the chance to get up-close to one of New Zealand's most endangered and rare birds
Albatross
There are 14 different species of albatross breeding in New Zealand – more than anywhere in the world – including the largest of all: The Royal Albatross/toroa.
Albatross spend most of their lives at sea, returning to land to breed and raise their young. Their naturally low productivity, combined with changes in climate and habitat conditions and certain fishing practices, makes these seabirds vulnerable..
In September, the birds travel to Tairoa Head to court, eggs are laid in November and hatch in January, and by the following September the chicks and parents have left the colony.
The best location to spot them is the Royal Albatross Centre on the Otago Peninsula which contains the only mainland albatross breeding colony in the world
Penguins
These extraordinary land and sea birds that are flightless and can be mainly spotted in the South Island. There are more species in New Zealand than in any other Countries in the World: There are up to 18 varieties, but 3 main species are native to New Zealand: yellow eyed penguins, blue penguins and Fiordland crested penguins.
Following are the best locations where to spot these cute creatures:

Stewart Island - You can find New Zealand's rare and endemic birds on Stewart Island, New Zealand's third Island located at the Southerners point across the Foveaux Strait, home to blue penguins (korora) and yellow-eyed penguins (hoiho) which you can see waddling among the rocks. Here brown Kiwi birds can also be spotted.
Munro Beach is on the West Coast of the South Island – on Lake Moeraki. It is the habitat for fiordland crested penguin which can only be found here, they are the rarest breed in the world. They spend most of their lives navigating the ocean and return every year between July and early December in the coastal rainforest near Lake Moeraki. If you stay at Wilderness Lodge Lake Moeraki – you can literally sit and watch the penguins nest and feed their cheeks.
Oamaru is located on the East Coast of the South Island north of Dunedin, and it is home to little blue penguins. The locals help protect them – they even built an underpass to help them safely navigate a busy road. Every evening they waddle from the sea through the tunnel to their nests, watched by a small crowd from a viewing grandstand. They are the smallest kind in the world and are endangered, but thanks to the town's safety efforts they are growing in numbers.
The Catlins is one of New Zealand's most incredible forest and marine wildlife areas and is well off the main tourist trail. As morning breaks you can watch yellow eyed penguin (Hoiho), the world's rarest, leave their burrows and cautiously make their way across the sand to the sea and in the evenings, you can watch them return. The hoiho lays its eggs in September, with an incubation period lasting approximately 7 weeks. So, if you want to view baby yellow eyed penguins, November is about the time to go.
Otago Peninsula The best way of spot at yellow-eyed penguins (there are only 5,000 left on earth) and blue penguins at close quarters is to take a wildlife tour within the peninsula's restricted wildlife sanctuary – the Penguin Place.
Banks Peninsula Come to the Banks Peninsula to see a fourth species of penguin – the white-flippered penguin, or Australasian little penguin. Only guided tours are allowed onto the Pohatu Marine Reserve to visit the breeding colony, but getting there is a real adventure by sea kayak or four-wheel drive.
Whale Watching and Swimming with Dolphins
Kaikoura - where you can join a whale watch boat tour and get up-close with the world's largest toothed predator, the Giant Sperm Whale, in their natural environment at all times of the year. On a typical encounter you'll see New Zealand Fur Seals, pods of Dusky dolphins and the endangered Wandering Albatross. Depending on the season you may also see migrating Humpback Whales, Pilot Whales, Blue Whales and Southern Right Whales.
Akaroa Harbour is the only place on the entire planet where you can get up close and personal with New Zealand's playful Hector's dolphin – the world's smallest and rarest species. Explore the stunning scenery of this picturesque seaside village with its majestic sheer sea cliffs and rock formations as you cruise around an extinct volcanic crater. Depart the historic French township of Akaroa aboard the cruises on offer to swim with dolphins and view penguins and albatross from aboard too.
Auckland - you can encounter Whale and Dolphins in its natural environment with a cruise on the beautiful Hauraki Gulf Marine Park. Over 22 species of dolphins and whales have been seen in the Gulf, with a 90% chance to encounter marine mammals during the trips, the highest success rate of any marine mammal operation in New Zealand.
The Bay of Islands is another fantastic location to join a wildlife cruise among the Islands to spot dolphins and whales or swim among them.
Bird Watching
There have been numerous New Zealand bird sanctuaries set up which provide a predator free environment for the birds to breed. Following are some of the most famous Bird Watching Sanctuaries or National parks:

In the North island: Waipoua Forest, Tiritiri Matangi, Muriwai Gannet Colony, Te Urewera National Park in the Bay of Plenty, Cape Kidnappers Gannet Colony, Pukaha Mount Bruce Wildlife Centre in Wairarapa.
In the South Island: Farewell Split in The Nelson Region, Queen Charlotte Walk and Nelson Lakes in The Marlborough Region, Arthur's Pass National Park, Akaroa Peninsula, Otago Peninsula, Fiordland, The Catlins, Stewart Island and Ulva Island.