Ski New Zealand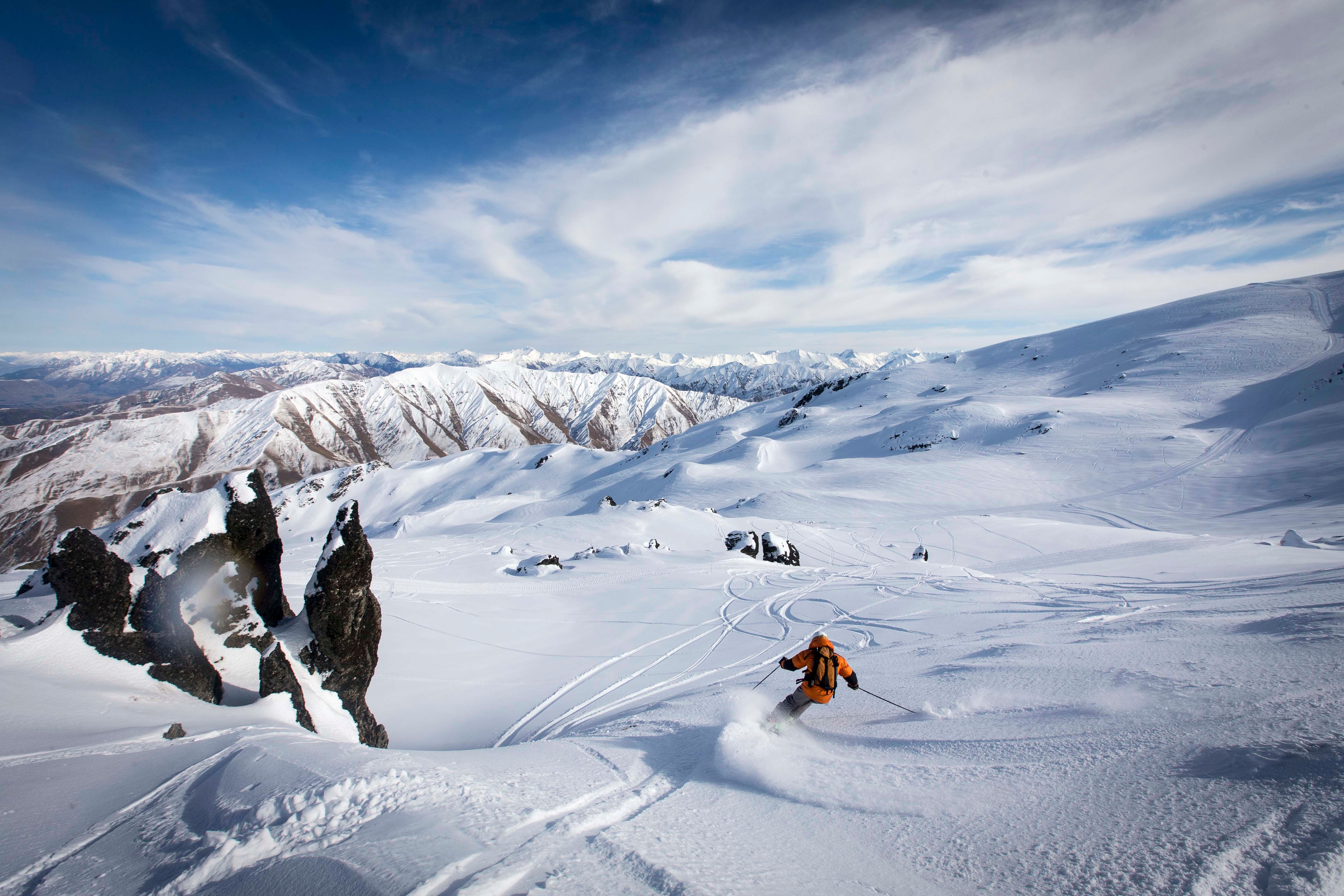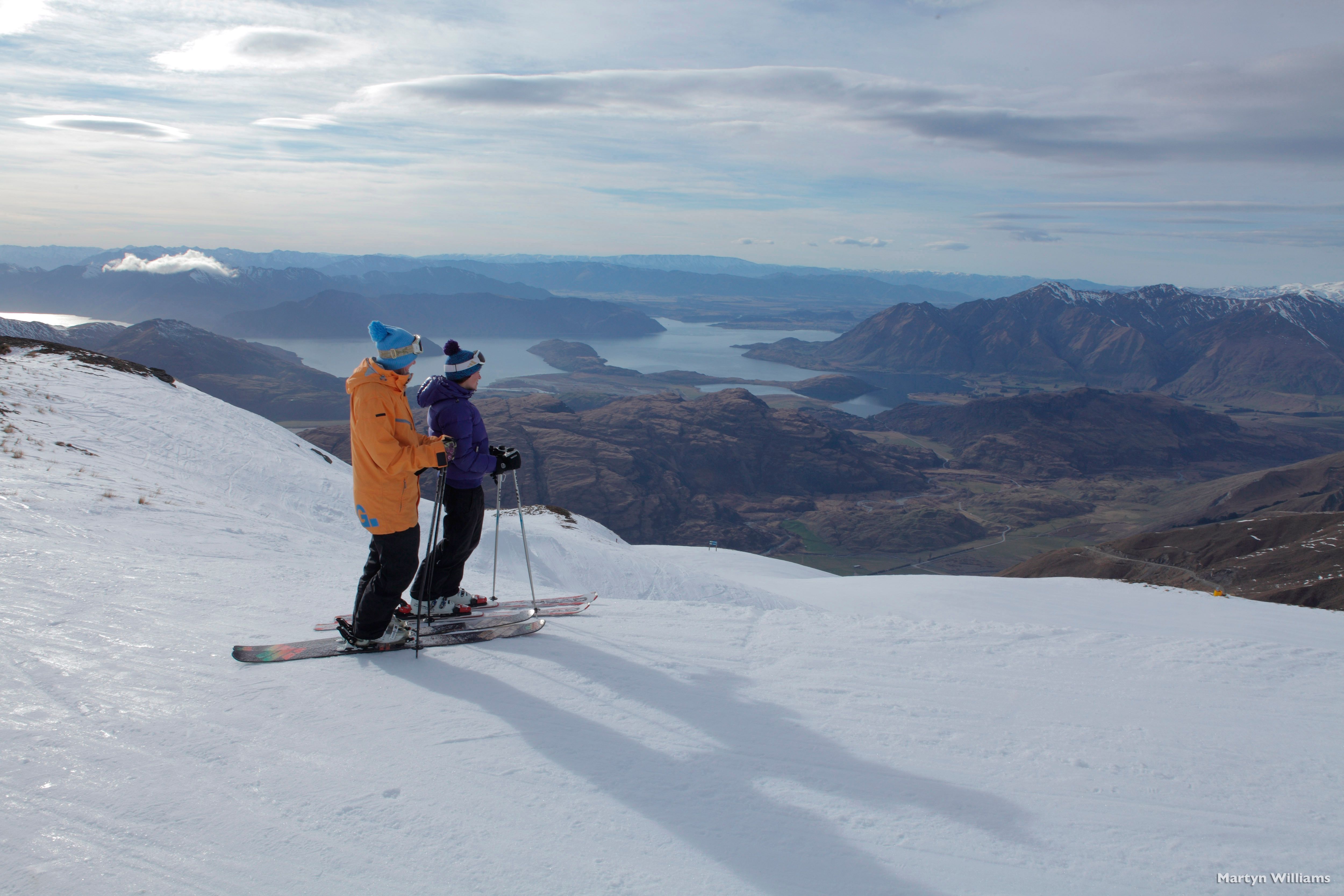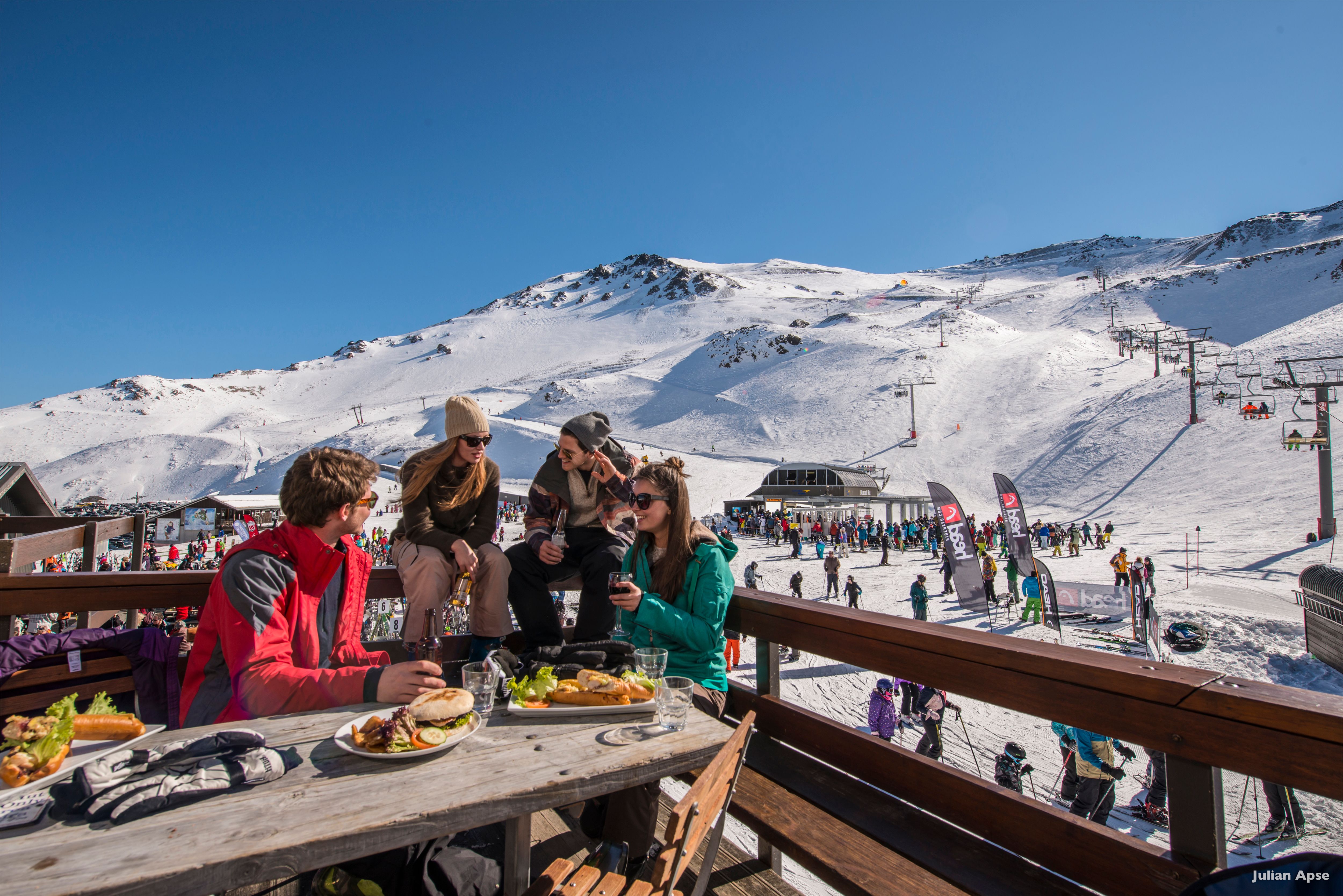 New Zealand offers some of the best skiing and snowboarding in the Southern Hemisphere and is a must do when visiting in winter. Our ski season runs from roughly June to October and there is a variety of terrain across the country to be enjoyed by all levels of skiers and snowboarders.
SOUTH ISLAND
New Zealand's best snow and ski terrain can be found in the South and this would be our recommendation for the best spot for a ski holiday.
You could base yourself in Queenstown and head to one of the easily accessible fields. Coronet Peak offers fun roller coaster terrain with great views over Queenstown and is the only resort to offer night skiing on Wednesday, Friday and Saturday nights. The Remarkables offers expansive terrain with sunny, sheltered bowls suitable for all levels and also has recently upgraded facilities. It offers the best in bounds back country run and black diamond runs and a progressive network of four terrain parks suitable for all abilities.
Additionally, nearby Wanaka offers good access to two more ski fields. Cadrona is located between Queenstown and Wanaka (but is easier to get to from Wanaka) and has fantastic terrain spread across three valleys. It would be our pick for beginner intermediate levels and has generally good weather and snow due to being relatively sheltered. For a more advanced option, Treble Cone is recommended with the longest vertical rise in the Southern Lakes and the largest skiable terrain in the South Island. It offers long groomed intermediate runs, challenging, steeper advanced runs and excellent off-piste terrain. From the top chairlift enjoy spectacular views over Lake Wanaka.
If you're looking for a more exclusive option where you can experience the taste of having a mountain to yourself then give heli or cat skiing a go! Of particular note is the new Soho Basin, a privately owned ski area nestled in the Cadrona Valley delivering an exhilarating experience unlike any other. Rather than traveling by chairlift and waiting in long queues you'll head up to the top in specially designed snowcats where you can then enjoy free rein of the terrain below. With out a dry sandwich in sight you'll enjoy a gourmet three-course lunch paired with Amisfield wines to give you fuel to explore (or to relax by the fire!).
Another option if you're spending time in Christchurch would be to ski on the nearby Mt Hutt known for having a long season with great snow. It's great for beginners and families with dedicated areas and more challenging runs can be found on the South Face.
NORTH ISLAND
Close to the geothermal regions of Rotorua and Taupo is Mount Ruapehu offering two ski fields. Whakapapa offers wide runs and is known for big basins and has accommodation on the mountain. Turoa on the other side faces south so generally has better snow and is closer to Ohakune, a lively ski town located at the base of the mountain with a variety of accommodation options and restaurants and bars. Because Mount Ruapehu is more exposed the weather can be less stable and winds more frequent meaning that these ski fields can be closed more often than they are in the South.